Austria is the perfect place to spend the winter holidays. The mountainous regions are ideal for skiing, snowboarding, sledding, ice climbing or hiking. The various ski slopes offer something for every taste: Impressive free downhills, fun parks and halfpipes are available to provide the best sportive holiday experience. Only in Tyrol you can find nine different ski slopes to discover, the Olympia Skiworld Innsbruck is one of the most popular ones. Some of them even offer night activities, but another great alternative to that is to join a romantic lantern walking tour. Furthermore cross-country skiing with or without a guide is another appealing option to enjoy the beautiful untouched nature in Austria and if that is not action packed enough you can test for example Biathlon in a special course for beginners.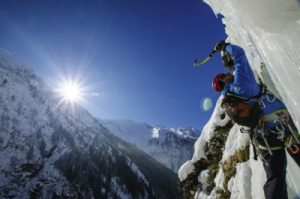 There are even very special ways to explore Austria in winter. Two examples are the horse-drawn sleigh and the "Fat Bike", a trend that came from the USA. After the bike workshop you can live it up on ice and snowy paths and meadows. On top of that the special offers winter and snow boot hikes are an unforgettable experience. Even ice skating places can be found in lots of cities, for example in Innsbruck, what is a great activity for the whole family. A stay at one of the quaint cozy Alpine cabins with a nice fireplace and local specialties like Kaiserschmarren or apple strudel rounds off the perfect winter vacation.
During Advent the romantic Christmas markets in many cities invite to shopping some unique handmade specialties and trying the typical delicacies. Hot spiced wine, punch, bratwurst, sweet chestnuts, lebkuchen, stollen, Kiachl, crêpes, chocolate fruit skewers and lots of other tasty candies leave nothing to be desired. The pretty lights and vintage atmosphere are a wonderful way to get in the right mood for Christmas. Besides, there are lots of special events like nativity plays, concerts, exhibitions and unique offers like the Christkindlbahn in Innsbruck.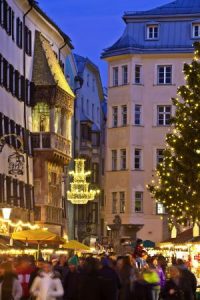 Another wintry highlight is the carnival in Innsbruck with its impressive costumes and curious conventions. The processions and festivities are an annual attraction and an Austrian must-see. Furthermore the Husky Ranch Angerberg in Tyrol is an interesting excursion destination. Dog-drawn sleigh rides and glacier tours are a onetime adventure. If you are not the typical "dog person" there is a wonderful alternative, also in Tyrol: Lama Trekking. Going for a walk through the snow with a cute lama is definitely one of the best winter amusements you can find.
Additionally Austria is a marvelous place to relax and get away from it all. The numerous spa hotels offer everything it needs to forget about the daily routine: whirlpools, massages, fitness rooms, saunas, delicate food, lots of different body treatments and a great view on a beautiful natural environment. A wellness vacation is perfect as a ladies trip or for couples who want to be in intimate togetherness once again.
It is obvious that Austria is a multi-sided country with a lot of opportunities to arrange the perfect winter vacation. It offers something for every age and taste, so the next unforgettable holidays are just a booking away!